Major Hide N Seek Photo Updates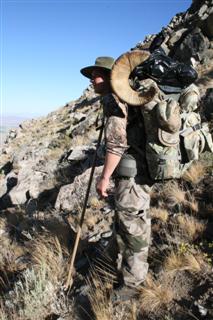 Hello Outfitters for Desert Bighorn fans. Lupe Gallegos of Hide N Seek Outfitters has updated a number of photo galleries on the website! Old photos from 2008-2010 from various Hide N Seek outfitting expeditions. Many beautiful rams and trophies to be seen so be sure to check the Hide N Seek galleries through 2008 to 2010 in the
Gallery page
. There is also a new category called
Trail Cam Pics
that offer a lot of candid shots that were taken on the trail during expeditions.
2010-2011 Season!
Hope everyone had as great of a hunting season during the 2010/2011 season! Our great friend Pat Butler harvested the #1 archery Grizzly Island Tule Elk and the PLM provided some great deer hunting with cooler weather this past fall. The sheep season provided us with 4 new book rams! Harvesting the first Desert Bighorn ram by archery from San Gorgonio Wilderness by Laron Storck, making the top ten in SCI.
Here is to a great season and looking forward to next.
Jesse's Hunting and Outdoors Forums
We're taking a moment to acknowledge one of our friends on the Internet, Jesse of Jesse's Hunting and Outdoors. The sports hunting and outfitting world is a big one and sometimes it's nice to find a place that has all the information you need. Jesse's site has a forum for just about every type of hunting sport from big horn sheep, deer, bear, waterfowl and more. These forums are active and you can interact with other outdoor outfitting enthusiasts from all over the world.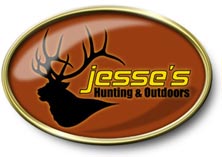 When you have the time, feel free to visit there site at http://www.jesseshunting.com/forums/index.php you'll be glad you did!
The New Outfitters for Desert Bighorn Website
The redesign for the Outfitters for Desert Bighorn website has finally been completed! Tell your friends and anyone who is interested in hunting to visit us at
www.outfitters4desertbighorn.com
. Find out more information about our outfitters and their various operations by checking the
About
,
Services
and
Types of Hunts
pages. Our new website is full of new features that we hope our visitors will enjoy. Our gallery has gotten an overhaul and is now more user friendly than ever. Take a look by accessing the
Gallery page
. We also plan to update our website regularly with news, tips, stories and blogs about our beloved sporting activity. For the latest blogs and information, check our
Blog page
. If you ever need to find a specific article or content page, the Search function is at your disposal (look towards the top right of the site). We are always looking to improve our site, so if you have any suggestions or comments please
contact us
.